CRISC

® 

: Certified in Risk and Information Systems Control
Training Courses and Certification Exam Preparation (Bootcamp)
Risk management
CRISC is the only globally recognized certification in the fields of IS management and governance. It has earned a great reputation internationally for many years, as it sets a high and consistent standard worldwide.
The CRISC Job Practice Area consists of five "domains", 39 "tasks" and 71 "knowledge statements". Because the different tasks refer to the relevant COBIT processes, COBIT is an integral part of the CRISC training and certification.
This training is organized by ACTAGIS in collaboration with Swiss Chapter of ISACA (www.isaca.ch).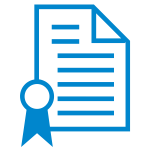 Official CRISC ISACA Training
ACTAGIS, as the official and exclusive partner of the ISACA Swiss Chapter in the French part of Switzerland, proposes learning and preparation classes for all ISACA certifications (also worldwide for in-house trainings).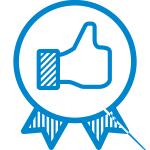 We guarantee your exam success
Nearly 100% success rate!
We will support you until you pass the exam of the course in which you enroll (some conditions apply). We offer the official mock exams to help you prepare.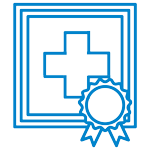 Swiss Quality around the world
Our attention to detail, staying up to date, all reflect our commitment to quality. Our trainers bring real-life project experience in implementing frameworks and programs in large organizations.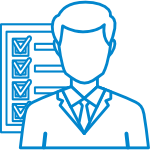 Free consulting session included
Our training programs include a supplementary free online consulting session to help you implement your project in your organisation.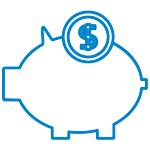 Competitive pricing
To ensure that our courses are available to all sizes of companies, we practice competitive pricing.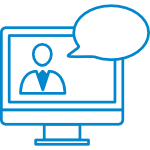 Learn from where you are
Our courses are delivered in a traditional classroom setting, as well as live online with an instructor. Certain courses are also available in a self-study format.
What our clients are saying

I'm a repeat offender at Jeff's courses, having already attended CISA, CISSP and CRISC courses. Jeff is an engaging teacher and bring numerous examples from real life. Class size is limited, so there is always time for questions. I'm planning on attacking CISM next year and will certainly be knocking once again on Jeff's door. Highly recommended !
"I often find that you learn more from the experience of people in the room than anything in the training material and this was definitely the case at ACTAGIS. Jeff has a wealth of experience and he did an excellent job of adapting his delivery the training to the needs of the class."

"During all of the CISA, CBCI and ISO 27001 LI sessions, the consultant openly shared his insightful experiences, carefully listened to all of the participants' most puzzling questions, remarks, criticisms… and gave precious explanations, recommendations and advice."

"I thank ACTAGIS' BC-trainer for his professionalism and his motivation during this course which allowed me to obtain the CBCI certification. I recommend this training to anyone who wishes to strengthen and consolidate the topic of Business Continuity."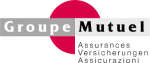 Having participated to the ISO 27001 LA training led by Jeff Primus, I was able to appreciate his value as a trainer both in terms of his technical skills and his extensive experience in auditing . Jeff is an experienced professional who communicates his knowledge with enthusiasm. This allowed me to succeed the certification exam. I would like to recommend ACTAGIS for the quality of their services and the perfect organization of this training
"The PECB GDPR CDPO Certification training I successfully completed is very different from trainings provided by other institutes. ACTAGIS goes much further by providing real insight in how the application of GDPR works for your company in day-to-day life and how it interacts with ISO standards. The training absolutely exceeded my expectations."

I came from Paris to attend the ISO 27001 LI training which was led by a trainer of rare efficiency and having a real knowledge of the concepts coupled with a solid field experience. The training was based on theoretical fundamentals which were illustrated to us in a concrete way through workshops and group exchanges. The entire group succeeded the certification exam. Thanks again to ACTAGIS for their warm welcome, the quality of the training and their professionalism

"I thank ACTAGIS, and especially Jeff Primus, for organizing the GDPR - Certified Data Protection Officer –training, which is very useful to me in the context of my professional activities and which I strongly recommend. Organizing trainings for a limited number of participants enables to take full advantage of the courses and to exchange interesting information more easily between professionals active in that domain"

"Attending the GDPR - Certified Data Protection Officer – training provided by ACTAGIS was at the same time a challenge and a pleasure. The content was extremely interesting and provided by a highly skilled trainer. The setup of the classroom, the small group and the given material contributed to make it successful."
"I followed a CISSP course in a small group with ACTAGIS. Jeff teached with expertise, passion and profession. The complex subject of IT security was presented understandable and garnished with many real life examples. The atmosphere was intensive and forward oriented, but relaxed and fruitful. I'm really impressed and with no doubt I would follow, and recommend others to follow, courses with ACTAGIS"

At our BCI certification training, the trainer managed not only to cover perfectly the specific, certification-related topics but he also opened windows and connections to other standardization bodies. It was an excellent week enriching our knowledge broadly. Thank you!

"Thank you for the great course. I did really enjoy it and got a lot of new insights and a much better understanding about what matters in a Business Continuity Management System"

I participated to ACTAGIS Academy CISSP training. I definitely recommend this course to everyone who wants to succeed the CISSP exam. Jeff is an excellent trainer who knows how to vehicle the key messages enhanced with real life examples. Thanks Jeff for that excellent course !

"The course was highly interesting. The tools for managing a Business Continuity Program were teached in a very descriptive and understandable way. I can recommend this course to everybody having a key position in a Business Continuity Program."

The BCI training based on solid experience and real life examples was provided by a very professional and patient mentor, Jeff Primus. Small group of participants is a great benefit for added value discussions. The training exceeded all my expectations.

"The way how we went through CBCI from policy to validation via practical examples was inspiring. Jeff's enthusiastic and knowledgeable approach to BC area and ability to promote discussions really expanded understanding of this topic. Now I think that I have good tools to practice. Thank you Jeff!"
CISSP training given by ACTAGIS trainers, is intense and very complete. During the 5 days, you get home exhausted but with knowledge you did not have when started the day. The trainers use a methodology that helps you understand the concepts and the trap questions you might get in the exam. Totally worth it.
"ACTAGIS trainer has first hand experience in most the domains covered by the CISA program. This proved to be invaluable in making ISACA's somewhat theoretical subjects very tangible and meaningful. Many thanks for this great step towards the CISA certification."

"A great course and a serious levelling up with a good dive into the universe of CISA."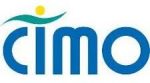 Thank you for your training. I particularly appreciated the quality of the teachers Jeff and his colleague who were able to animate this course in an attractive and instructive way by alternating the theoretical part and the practical exercises. The course material is a summary of excellent quality. I highly recommend this course.

"Very intense and worthwhile training. The trainer based his teaching on an excellent knowledge of the GDPR regulation, but also on his hands-on experiences enabling real-life and concrete cases. I recommend this training to anyone dealing with the protection of the personal data within his company "

"I had a great pleasure participating to the ISO 9001 Lead Implenter training provided by Jeff Primus. His engagement, professionalism, motivation and technical expertise gave me full satisfaction. Eeased by his ability of communication, I had no difficulties to assimilate the content of the course. Without any hesitation, I gladly recommend ACTAGIS to everyone who needs guidance for SMQ implementation projects."

"Jeff Primus provided a great CISA training. His motivation, engagement and professionalism made the training really interesting and easy to understand. I enjoyed to take part in this training and would like to thank ACTAGIS for helping me to succeed the CISA exam."

"The Business Continuity (BC) course with ACTAGIS enabled me to consolidate and reinforce the knowledge related to the domain. A successful training that will help me to bring BC practices in my company at a higher professional level."

I had the pleasure to attend GDPR training provided by Jeff and ACTAGIS. The course was quite challenging in terms of material that required to be absorbed and Jeff made the work engaging, whilst providing good real case examples to the participants. He also explained the technical and legal parts very clearly for those who are not in IT or who has no legal background. I would happily recommend Jeff and ACTAGIS to those looking for an excellent and detailed insight.

Jeff's primary goal is not only to help you digest the material, but arrive at the examination with the right tools and the right confidence level so to maximize your chances to pass with flying colors. I recommend Jeff wholeheartedly and without reservations. Jeff is one of those rare sure bets!

"I thank the consultant for this ISO 27001 training. His pedagogy, technical expertise and long experience in the field make the difference and bring real added value. Course materials are of high quality and the exchanges throughout this training allowed me to assimilate the material and go beyond theory."
Certification organisations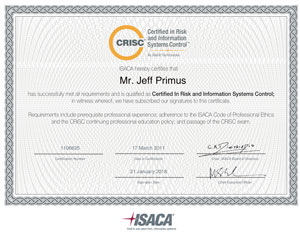 ---
Modular approach
The course is presented in two modules:
Module 1 is a detailed 9 day course covering all CRISC material
Module 2 (Exam Bootcamp) is a 3 day exam preparation session

Module 1
A detailed 9 day course
In this module, we will go through all CRISC themes, in a detailed manner. This module contains:
Theoretical and conceptual sections
Case studies
Tests by theme
Group work
Interactive sessions
Module 1 is mostly aimed at the following profiles:
Chief Information Officer
Security Officer
Compliance Officer
IT project manager
IT Architect
IT Resources Manager
Module 1 of this course is subdivided into 8 chapters, covering all CRISC Job Practice Areas in details, by going through the following chapters:
Introduction (1 day): ISACA, CRISC Job Practice Areas, course concept, learning technique, personal study
Basics (2 days): IT risk management & ICS (Internal Control System), IT governance
Application lifecycle (1 day): Project management, software development, integration, security, user controls
Organisational security (1 day): Economic & IT criminality, risk analysis, cultural aspects of security, awareness-training
Risk management (1 day): Identification, assessment and management of IT risks. Comparison of various frameworks such as ISO 27005, RiskIT
Performance management (1 day): Maturity models, Key Performance Indicators, Balanced Score Card, Benchmarking
Risk monitoring (1 day): Risk assessment and monitoring, risk indicators, register and landscapes
ICS consolidation (1 day): Controls and control techniques for processes, applications and IT, Internal Control System (ICS) monitoring, audit preparation
Courses highlighted in green
are rapidly filling up.
Don't miss out.
Course dates can be based on your requirements. Please contact us for the corresponding in-house or public session trainings, so that we can propose sessions taking into account your availability.
Module 2 – Exam Bootcamp
A 3 day exam preparation session
Building on pre-course preparation work, we will go through all the CRISC domains and conclude the course with a realistic test examination followed by an evaluation and discussions. With the appropriate level of personal preparation, you will acquire the necessary knowledge to be able to pass the CRISC exam. Our aim is to optimally prepare you for this challenging test, by going through the Job Practice Area and by offering a realistic test exam.
This training is intended to professionals who have already had IT experience. It is recommended for the participants to have a detailed knowledge of the CRISC Job Practice Area and having read through the CRISC Review Manual prior to taking the course and, ideally, to have several years of professional experience in different areas of IT. The CRISC exam preparation course is aimed at all persons who deal with the governance, audit or security of information systems, such as:
Chief Information Officer
Security Officer
Compliance Officer
IT project manager
IT Architect
IT Resources Manager
Our instructors are all certified professionals, who bring with them over 20 years of field experience in the domain of IT security. Our course can be given in English and in French, and includes a realistic exam simulation, as well as two complete exams with personal detailed analysis, in English. This is an intensive 4-days course for advanced participants who have already gone through the CRISC Job Practice Area and the CRISC Review Manual.
The first two and a half days of the course consist of an intensive and systematic review of all tasks within the CRISC Job Practice Area. Here the aspects which are important from the examination perspective are presented, without going into the details of each task, which is why some level of expertise is required. Those who would like to study all CRISC tasks in detail should join our advanced course. Following the first two and a half days, a realistic test examination is organized (in English) during half a day. After this four-hour test exam we will provide you with a personal evaluation of the 200 multiple choice questions and discuss the results during the following course day. You will also be provided with a second test, which you can perform on your own time. We will then correct it and send you back your results. The domains covered by this certification are:
Risk Identification, Assessment and Evaluation 
Risk Response 
Risk Monitoring 
IS Control Design and Implementation 
IS Control Monitoring and Maintenance 
CISA tasks: some
CISM tasks: some
CGEIT tasks: some
CRISC tasks: all
COBIT5 processes: (all)
In order to become CRISC-certified, and in addition to passing the CRISC exam, the candidate must have a minimum of five years of professional IS audit, control, assurance or security work experience. Substitution and waivers for professional experience include for example some university semester credit hours, a bachelor's or master's degree, or teaching experience in a related field. For more information please read the detailed course description at
www.isaca.org
.
The examination fees start at USD 450 for ISACA members and USD 635 for non-members (depending on how early you register).
Courses highlighted in green
are rapidly filling up.
Don't miss out.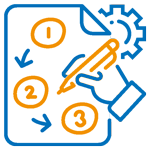 The training is a combination of directly applicable theory, hands-on exercises, feedback from experience and class interaction.
You will be well prepared for the exam. Counting all our students, almost 100% have been successful.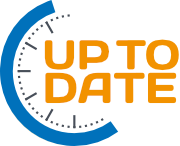 All our courses are up to date. They have been adapted to the latest changes of the different exams. We are in constant contact with each certification organisation.
The training is a combination of directly applicable theory, hands-on exercises, feedback from experience and class interaction.
You will be well prepared for the exam. Counting all our students, almost 100% have been successful.
All our courses are up to date. They have been adapted to the latest changes of the different exams. We are in constant contact with each certification organisation.
Learn more about Actagis Academy and how it can benefit you and your organisation.