We have trained over 1500 professionals and advised more than 300 companies. Will you be next?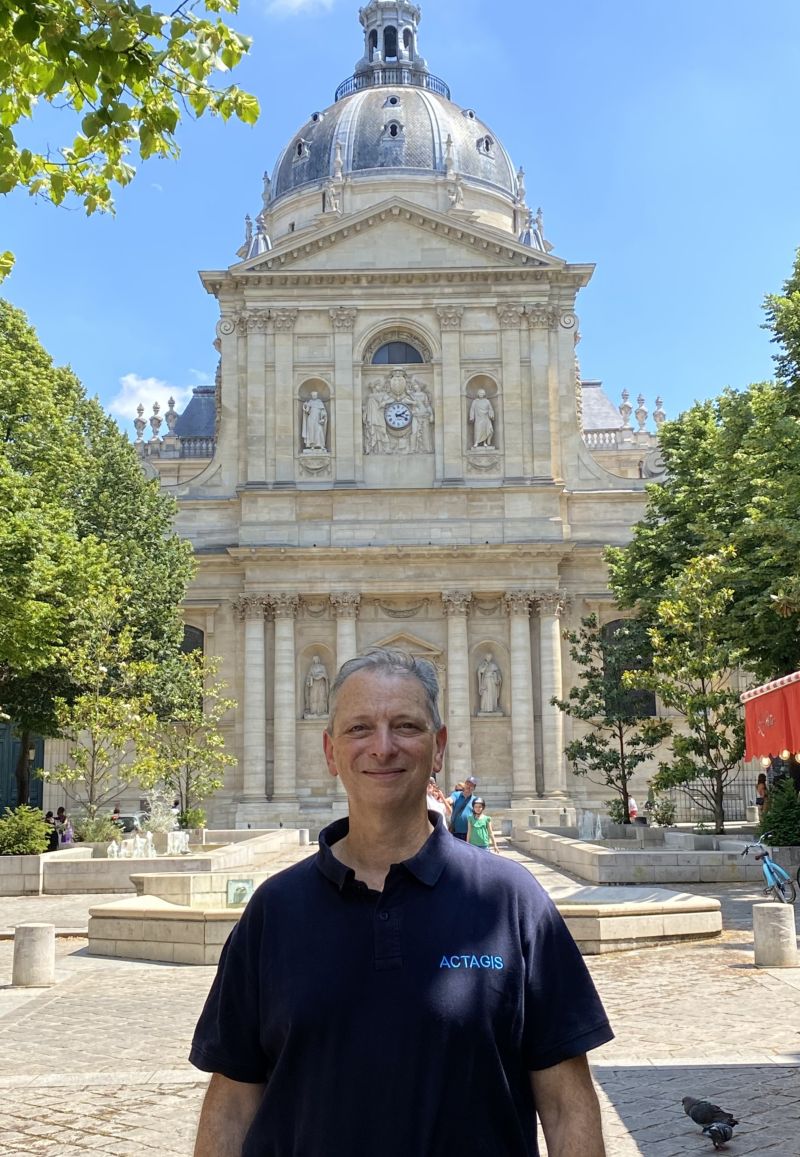 Training the new generation in Cybersecurity, IT Governance, Business Continuity and Quality Management is our passionate commitment. Our Lead Trainer Jeff Primus, with 14 years of experience at University of Paris I: Panthéon-Sorbonne, contributes to the development of future leaders and innovators. At ACTAGIS, we value this contribution and are committed to continuing with excellence and integrity.
ACTAGIS
Active on the market since more than 25 years, in the IT Governance and Security domains, the consultants from ACTAGIS offer their services to enterprises and organizations in order to create more value for less risk.
Our mission : Since its creation, the main objective of ACTAGIS is
to offer the skills and experiences of its consultants to assist its customers in the realization of their strategic projects
to propose trainings with certifications to ensure a high value of knowledge transfer to increase the competitiveness of its customers
to be a trusted partner, discrete and reliable and rapidly available
helping them increase their performance, by bringing a strong organizational and technical added value.
Jeff Primus
Founder, CEO & Senior consultant
Master in Computer Science from the Swiss Federal Institute of Technology of Lausanne (Switzerland) and MBA from the Business School of the University of Lausanne.
Senior Consultant (Governance IT, Security, Risk & Business Continuity)
Official and Accredited ISACA, BCI, PECB Trainer for CGEIT, CRISC, CISA, COBIT 2019, CDPSE, CISSP, GDPR-CDPO, SABSA-SCF, MBCI, ISO 27001, 22301, 20000, 9001 Lead Implementer & Auditor, 31000, 27005 Risk Manager and SCTA (teaching for more than 10 years in French and English)
He has over 25 years of experience within information systems governance, cyber security and business continuity. Jeff, as an experienced manager, leads teams of consultants and actively participates in business critical missions.
Jeff, as expert of the subject, actively implements ISO 22301 and ISO 27001 compliant Business Continuity & Security Management Systems for the public sector and multinational companies in Switzerland, Europe and the Middle-East.
As a lead lecturer he teaches Security, Governance and Business Continuity topics at the University of Paris-Sorbonne and University of Geneva. Additionally he has written many articles on security and information systems and been featured on radio and television shows.
Jeff is a board member of ISACA-Switzerland and the Chapter Lead ISACA Suisse-Romande. He also took actively part in the SC27 Workgroup, which co-defines the new releases of the ISO 27001 standard.
Our offices & your training center
ACTAGIS offices are in Paudex, a stone's throw from the beautiful Lake Geneva. During the breaks, the breathtaking view will soothe your mind and prepare you for intense learning throughout the day!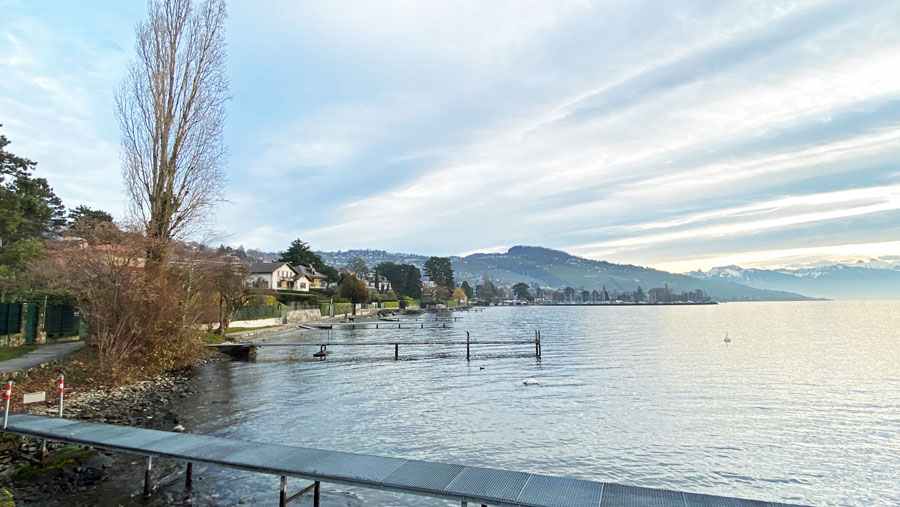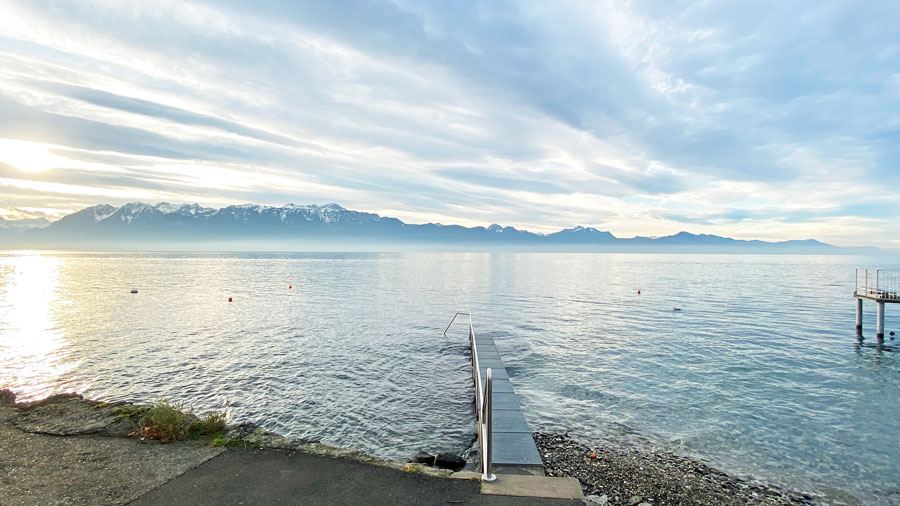 Welcoming and practical, the training rooms are perfect for concentration and interaction.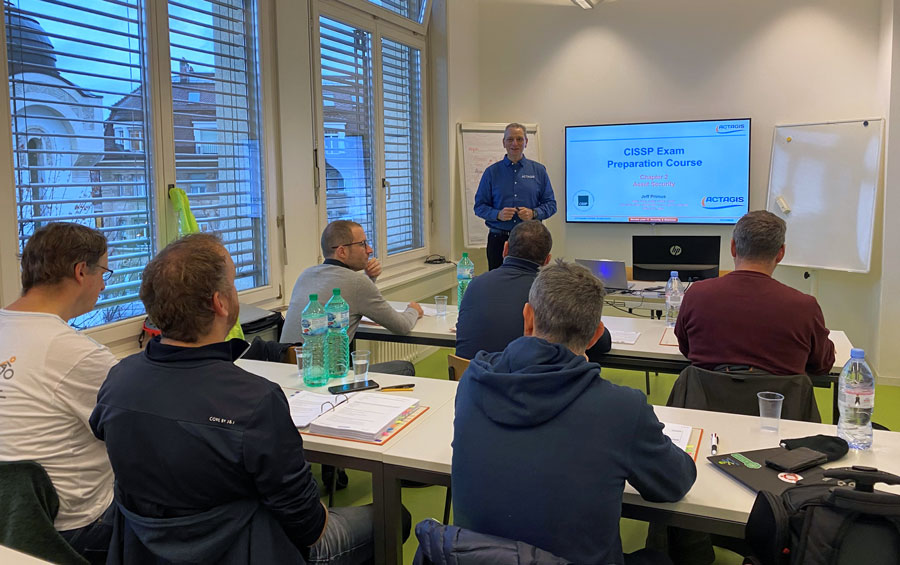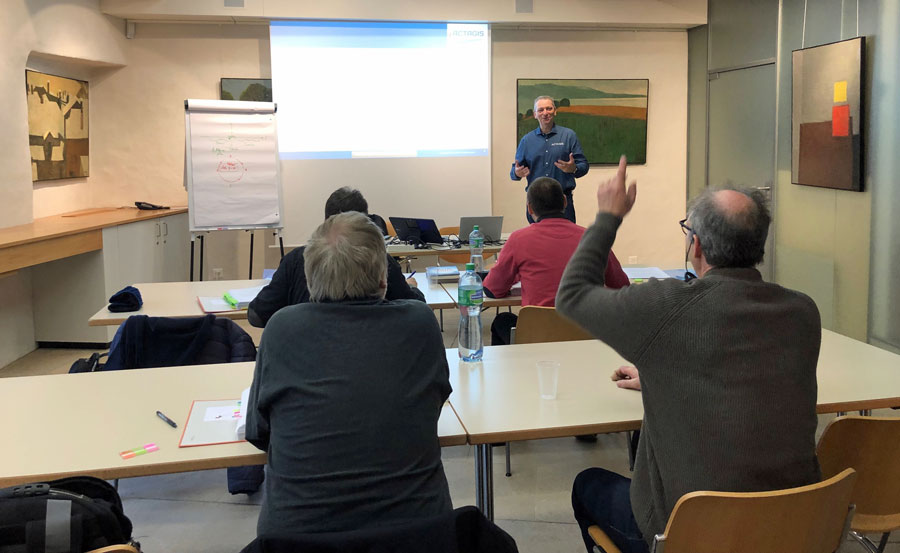 Training continues even in the event of a pandemic!