Make your IT & Security a strategic value for your business continuity

The efficient convergence of your IT Governance, Cyber-Security and Business Continuity are key to the survival of your enterprise and require a strategic alignment of your business initiatives.
We also deliver all our courses & consulting services online through live interactive video sessions.
ACTAGIS consultants, leveraging an extensive range and a unique combination of best practices in IT & Security Governance and Business Continuity, coupled with technical expertise, work with you to implement a roadmap that encompasses your end-to-end solutions and adds value to your business.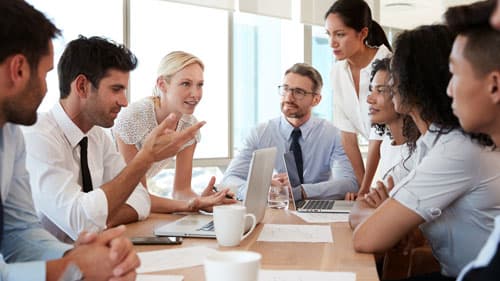 What our clients are saying

"During all of the CISA, CBCI and ISO 27001 LI sessions, the consultant openly shared his insightful experiences, carefully listened to all of the participants' most puzzling questions, remarks, criticisms… and gave precious explanations, recommendations and advice."

"I had a great pleasure participating to the ISO 9001 Lead Implenter training provided by Jeff Primus. His engagement, professionalism, motivation and technical expertise gave me full satisfaction. Eeased by his ability of communication, I had no difficulties to assimilate the content of the course. Without any hesitation, I gladly recommend ACTAGIS to everyone who needs guidance for SMQ implementation projects."
"I often find that you learn more from the experience of people in the room than anything in the training material and this was definitely the case at ACTAGIS. Jeff has a wealth of experience and he did an excellent job of adapting his delivery the training to the needs of the class."
"The PECB GDPR CDPO Certification training I successfully completed is very different from trainings provided by other institutes. ACTAGIS goes much further by providing real insight in how the application of GDPR works for your company in day-to-day life and how it interacts with ISO standards. The training absolutely exceeded my expectations."

"Thank you for the great course. I did really enjoy it and got a lot of new insights and a much better understanding about what matters in a Business Continuity Management System"

Jeff's primary goal is not only to help you digest the material, but arrive at the examination with the right tools and the right confidence level so to maximize your chances to pass with flying colors. I recommend Jeff wholeheartedly and without reservations. Jeff is one of those rare sure bets!

I had the pleasure to attend GDPR training provided by Jeff and ACTAGIS. The course was quite challenging in terms of material that required to be absorbed and Jeff made the work engaging, whilst providing good real case examples to the participants. He also explained the technical and legal parts very clearly for those who are not in IT or who has no legal background. I would happily recommend Jeff and ACTAGIS to those looking for an excellent and detailed insight.

"The way how we went through CBCI from policy to validation via practical examples was inspiring. Jeff's enthusiastic and knowledgeable approach to BC area and ability to promote discussions really expanded understanding of this topic. Now I think that I have good tools to practice. Thank you Jeff!"

I participated to ACTAGIS Academy CISSP training. I definitely recommend this course to everyone who wants to succeed the CISSP exam. Jeff is an excellent trainer who knows how to vehicle the key messages enhanced with real life examples. Thanks Jeff for that excellent course !

"I thank ACTAGIS, and especially Jeff Primus, for organizing the GDPR - Certified Data Protection Officer –training, which is very useful to me in the context of my professional activities and which I strongly recommend. Organizing trainings for a limited number of participants enables to take full advantage of the courses and to exchange interesting information more easily between professionals active in that domain"

"Very intense and worthwhile training. The trainer based his teaching on an excellent knowledge of the GDPR regulation, but also on his hands-on experiences enabling real-life and concrete cases. I recommend this training to anyone dealing with the protection of the personal data within his company "
"I followed a CISSP course in a small group with ACTAGIS. Jeff teached with expertise, passion and profession. The complex subject of IT security was presented understandable and garnished with many real life examples. The atmosphere was intensive and forward oriented, but relaxed and fruitful. I'm really impressed and with no doubt I would follow, and recommend others to follow, courses with ACTAGIS"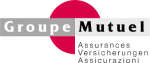 Having participated to the ISO 27001 LA training led by Jeff Primus, I was able to appreciate his value as a trainer both in terms of his technical skills and his extensive experience in auditing . Jeff is an experienced professional who communicates his knowledge with enthusiasm. This allowed me to succeed the certification exam. I would like to recommend ACTAGIS for the quality of their services and the perfect organization of this training

"The Business Continuity (BC) course with ACTAGIS enabled me to consolidate and reinforce the knowledge related to the domain. A successful training that will help me to bring BC practices in my company at a higher professional level."

"Jeff Primus provided a great CISA training. His motivation, engagement and professionalism made the training really interesting and easy to understand. I enjoyed to take part in this training and would like to thank ACTAGIS for helping me to succeed the CISA exam."

"Attending the GDPR - Certified Data Protection Officer – training provided by ACTAGIS was at the same time a challenge and a pleasure. The content was extremely interesting and provided by a highly skilled trainer. The setup of the classroom, the small group and the given material contributed to make it successful."

"A great course and a serious levelling up with a good dive into the universe of CISA."
"ACTAGIS trainer has first hand experience in most the domains covered by the CISA program. This proved to be invaluable in making ISACA's somewhat theoretical subjects very tangible and meaningful. Many thanks for this great step towards the CISA certification."

"I thank ACTAGIS' BC-trainer for his professionalism and his motivation during this course which allowed me to obtain the CBCI certification. I recommend this training to anyone who wishes to strengthen and consolidate the topic of Business Continuity."

I'm a repeat offender at Jeff's courses, having already attended CISA, CISSP and CRISC courses. Jeff is an engaging teacher and bring numerous examples from real life. Class size is limited, so there is always time for questions. I'm planning on attacking CISM next year and will certainly be knocking once again on Jeff's door. Highly recommended !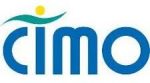 Thank you for your training. I particularly appreciated the quality of the teachers Jeff and his colleague who were able to animate this course in an attractive and instructive way by alternating the theoretical part and the practical exercises. The course material is a summary of excellent quality. I highly recommend this course.

"I thank the consultant for this ISO 27001 training. His pedagogy, technical expertise and long experience in the field make the difference and bring real added value. Course materials are of high quality and the exchanges throughout this training allowed me to assimilate the material and go beyond theory."
CISSP training given by ACTAGIS trainers, is intense and very complete. During the 5 days, you get home exhausted but with knowledge you did not have when started the day. The trainers use a methodology that helps you understand the concepts and the trap questions you might get in the exam. Totally worth it.

I came from Paris to attend the ISO 27001 LI training which was led by a trainer of rare efficiency and having a real knowledge of the concepts coupled with a solid field experience. The training was based on theoretical fundamentals which were illustrated to us in a concrete way through workshops and group exchanges. The entire group succeeded the certification exam. Thanks again to ACTAGIS for their warm welcome, the quality of the training and their professionalism

"The course was highly interesting. The tools for managing a Business Continuity Program were teached in a very descriptive and understandable way. I can recommend this course to everybody having a key position in a Business Continuity Program."

At our BCI certification training, the trainer managed not only to cover perfectly the specific, certification-related topics but he also opened windows and connections to other standardization bodies. It was an excellent week enriching our knowledge broadly. Thank you!

The BCI training based on solid experience and real life examples was provided by a very professional and patient mentor, Jeff Primus. Small group of participants is a great benefit for added value discussions. The training exceeded all my expectations.
Upcoming training courses
Courses highlighted in green are rapidly filling up. Don't miss out.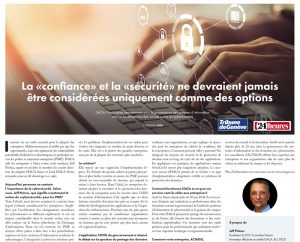 Why «trust» and «security» should never be Add-ons
The internet is a crucial tool for most companies. Unfortunately, it does not only offer possibilities but also opens up potential vulnerabilities. Especially small and mid-sized enterprises (SMEs) are often victims of cyber-attacks.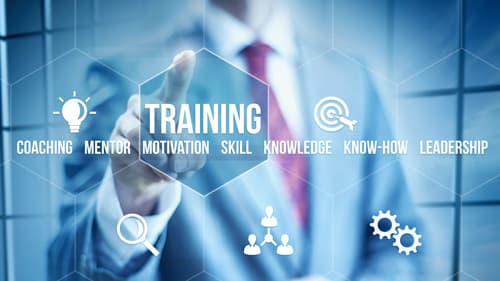 Align your training programs to your enterprise's strategy and needs and develop a comprehensive awareness, training and education roadmap.
Boost your career path by obtaining best of breed certifications in IT Governance, Security and Business Continuity.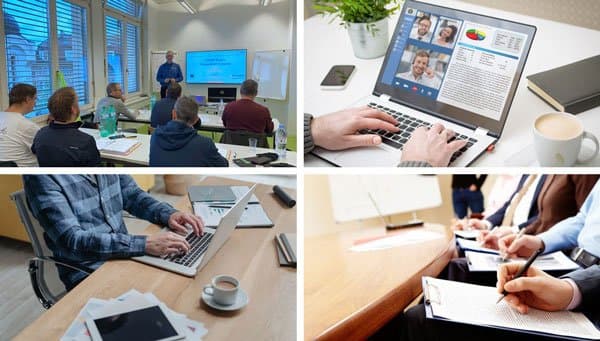 We offer all our interactive courses live online. We use the latest technologies to boost participant interaction and deliver the full value of the courses.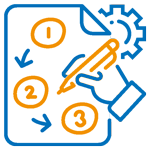 The training is a combination of directly applicable theory, hands-on exercises, feedback from experience and class interaction.
You will be well prepared for the exam. Counting all our students, almost 100% have been successful.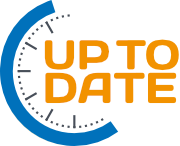 All our courses are up to date. They have been adapted to the latest changes of the different exams. We are in constant contact with each certification organisation.
The training is a combination of directly applicable theory, hands-on exercises, feedback from experience and class interaction.
You will be well prepared for the exam. Counting all our students, almost 100% have been successful.
All our courses are up to date. They have been adapted to the latest changes of the different exams. We are in constant contact with each certification organisation.
ACTAGIS Corporate Brochure