11sep15:0016:00Webinar BCI: Business Continuity & Security by Design : The need for a converged approach

Event Details

About this webinar

Boosted by accelerated global exchanges and empowered with the pandemic, cyber-threats are spreading rapidly, with large scale worldwide effects. In such a context, organizations should be prepared to cope with the major disruptions to the information systems caused by cyber-attacks. Failure to activate prepared solutions for such scenarios, which can harm the delivery of the products and services, can have major consequences for the enterprises' survival.

Therefore, more than ever, the convergence of Information Security, Business Continuity is becoming a MUST to implement, in order to reduce financial, operational, legal and reputational impacts of cyber-threats.

One key to a successful realization of converged governance is to apply well-established frameworks and certifications such as BCI-GPG & SABSA.

In this webinar, we will briefly introduce a pragmatic approach and describe the first steps to enable the convergence between the two frameworks.
Organizer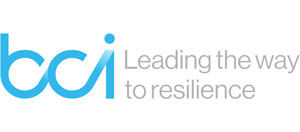 Time

(Friday) 15:00 - 16:00 cet